The traditional Japanese craft of woodwork, known as "Kumico",
does not use nails but instead delicately assembles pieces of wood together into patterns.
We have seven styles of room, each with a "Kumico" design bearing motifs of stories and wishes.
There is a kitchen and cooking utensils in every room, giving the feel of a residence in Kyoto.
Enjoy your luxurious stay in an elegant space that blends Japanese tradition and modernity.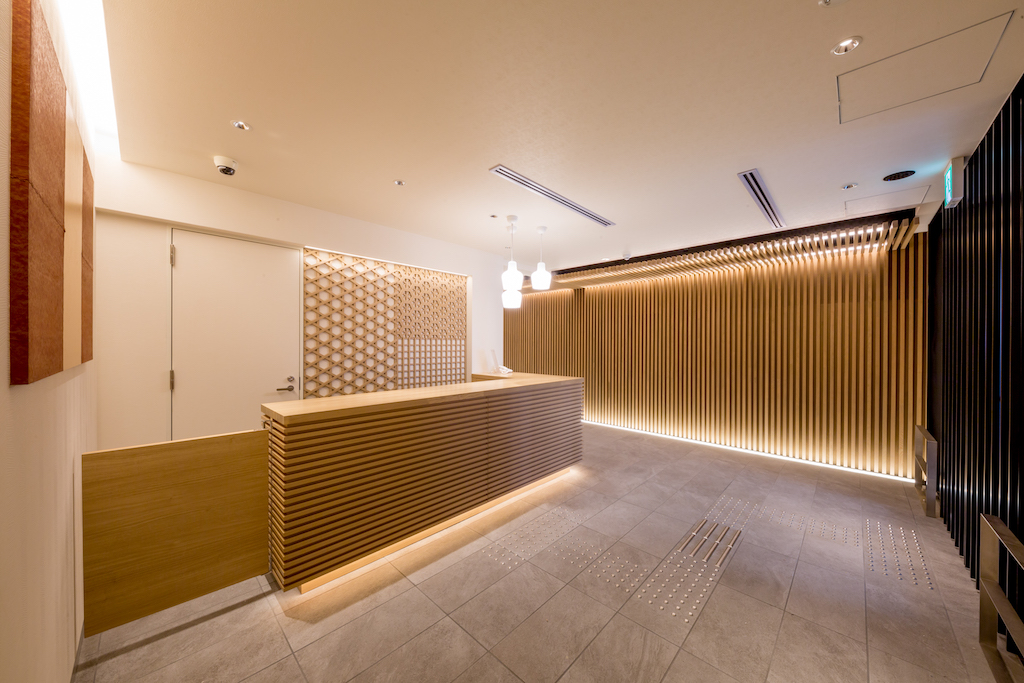 Rooms with a point-of-view

Kumico is a traditional form of woodworking that does not use nails and is used to create delicate forms out of wood. Due to the high level of artistry and skill required to make kumico, there are fewer and fewer craftsman practicing this art. The beautiful open pattern work of kumico is used in both Japanese and Western designs and these kumico designs are used as a theme throughout the accommodation.

Convenient downtown area

Even though RESI STAY Kumico is located in downtown Kyoto, the accommodation is located on a side street, providing both convenience and a relaxing environment for guests. With train stations nearby and easy access to Kyoto's main throughways of Shijo and Karasuma Street, shopping and sightseeing are easy for guests.

Experience the Gion Festival up close

The area around RESI STAY Kumico comes alive around time for the Gion Festival, one of Japan's three big festivals. Along nearby Aburanokoji Street the large scale floats pass by and the Abura Tenjingawa Float is placed right in front of RESI STAY Kumico. Guests can enjoy the Gion Festival from nearby
Address
566-4, Kazahaya-chō, Shimogyo-ku, Kyoto City, Kyoto, Japan
Access
Kyoto city bus, "Shijo Horikawa" ・・・5 mins walk
Subway Karasuma Line, "Shijo" station Exit No.25 ・・・ 9 mins walk
Hankyu Railway, "Karasuma" station Exit No.25 ・・・ 9 mins walk
Number of rooms
27 rooms in total
Tel
+81-75-353-7744
Check-in
15:00
Check-out
11:00
Meal
Not available
Payment method
bank transfer, Credit card, Paypal
Facilities
Elevator, Smoking allowed Smoking space only, Wi-Fi, Shared laundry, Luggage storage
Open
February 2018
Kyoto city bus, "Shijo Horikawa" ・・・ 5 mins walk

Subway Karasuma Line, "Shijo" station Exit No.25 ・・・ 9 mins walk
Hankyu Railway, "Karasuma" station Exit No.25 ・・・ 9 mins walk